Bleeding-Edge Hardware for Low Latency (No Lag) Servers with DDoS Protection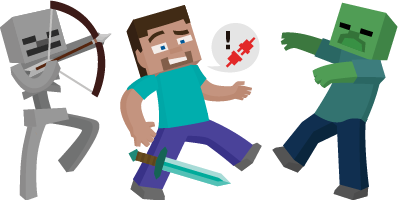 We're gamers too, and we know that nothing is more frustrating than lag and crashes.
Unlike other Modded Minecraft server hosting providers, we make sure not to overburden our servers— this means we average only 12 customers per device. This allows your instance to access more CPU cores, disk IOs, and RAM. More power per user means you will have protection against the common headaches of lag and crashes.
3.8+ GHz Processor (CPU)

Our servers majoritively use an Intel® Xeon® E-2174G or equivalent.

64GB ECC RAM

Error correcting and highly clocked, this RAM is deployed for high speed performance and stability.

Enterprise Grade Solid State Drives (SSD)

We use Enterprise SSDs to power all customer game servers.

Enterprise Grade Hard Disk

We host our game servers on the SSD, but backups, the OS, and other non-essential files are run on standard disks.

DDoS Protection and High Performance Network

DDoS attacks are a constant threat to game servers. Our network is built for network attack reliance.

Linux OS

We've built our entire infrastructure on top of a Linux ecosystem to focus on performance, security, and stability.