Realtime Logging
Realtime Logging
The console of any game server provides you with direct access to logs, admin commands, and other useful utilities. Kicking players, assigning admins, and even monitoring performance can all be accomplished right in your browser.
What sets our console apart is that it's directly streamed from the server to your browser within milliseconds. Behind the scenes, NodePanel scans this output for events such as player joins, server crashes, and other useful information to provide you with a realtime glance at what is going on in your server.
Instant File Access
Our web-based file manager streams files from your server directly to your browser. You can edit, upload, and manage files without the need for downloading or using confusing software. For power users, FTP(s) is still offered, and it's as simple as server IP and Nodecraft.com login.
Instant File Access
Unified Access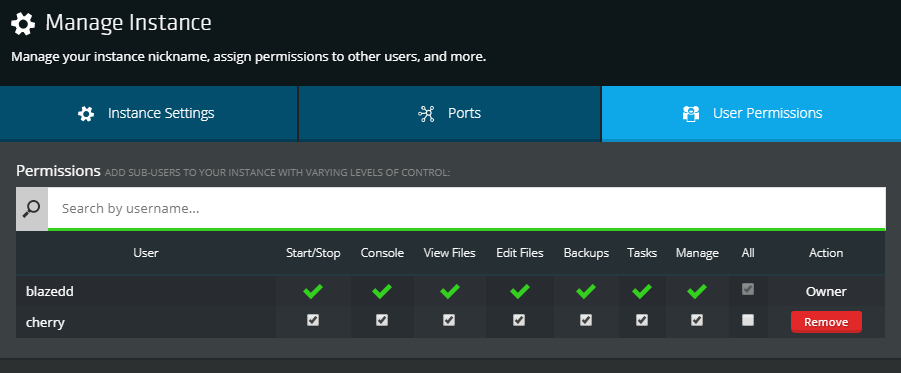 Unified Access
The typical experience you might be used to with server hosting, is that you're provided a separate logins or even completely separate websites for the billing, support, control panel, and even FTP. You might need a password manager just to start your server!
With NodePanel, all of your services exist with one singular login. Access everything under one account, directly at Nodecraft.com. No separate logins, no additional subdomains, no hassle.
It's dangerous to go alone! Adding friends and family to your servers is made extremely simple. Once they have a Nodecraft.com account, you can assign or restrict each feature in NodePanel for every user individually.