About Us
The people behind the company
The Difference
What separates Nodecraft from the competition?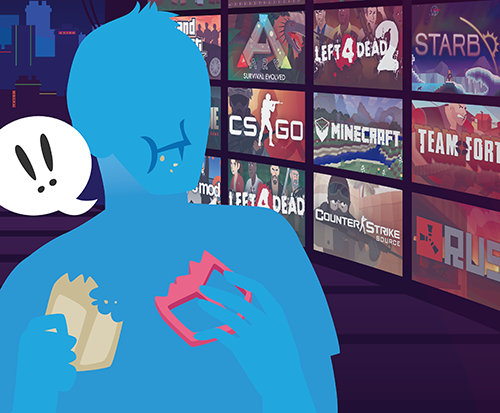 It's time to ditch the cookie-cutter game server hosts
You need game server hosting that just works. Stop wasting your time and money with companies that use 3rd party control panels, cheap oversold hardware, and poor customer support. You're a gamer, you deserve better!
The Control Panel
Anytime you purchase a game server, it's the control panel that you use to setup, configure, and manage what happens in-game. The control panel needs to be easy to use, but have enough features to allow gamers to create unique servers.
Nodecraft:
Our internal dev team has built NodePanel - the next generation game server hosting control panel and platform. It even works on a mobile browser or via our app!
Hardware & Network
It's a no-brainer that the type of hardware and network that a hosting company uses is important. It's not your job as the customer to be a systems administrator just to understand hardware or network problems. Performance, reliability, and uptime are first level requirements.
Nodecraft:
We vet each provider we use for optimal performance in both hardware and network. We have a unique server scheduler which prevents customer overselling on each device.
Other guys:
Nearly 50% of hosts use the cheapest provider they can find. Over 75% of hosts over-subscribe customers to hardware, despite the limits. Over 65% use the wrong hardware for the job.
Customer Support
Sometimes you need help from an expert. It's important that the company you purchase from has someone who understands the problem, but can effectively communicate what the solution is.
Nodecraft:
We hire each customer support representative as a part of our team. As we pay our support team hourly, we can expect they are here to solve problems, not just hastily close issues to get paid.
Other guys:
It's industry standard for companies to rely on contractors that are paid per support interaction or in some cases paid hourly.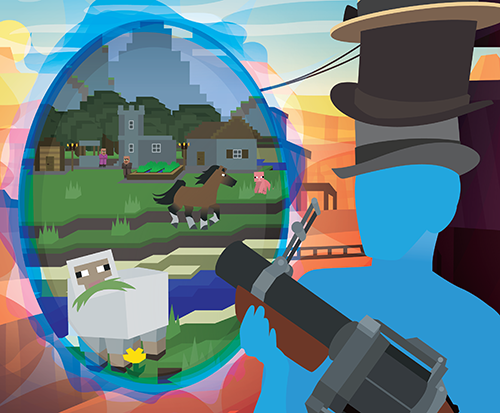 Play more games, spend less
The traditional hosting model requires you to buy a single subscription for each game you want to run. With NodePanel, our unique control panel, you can create game instances and swap them out at any time - at no additional cost!
Pay Per Player Slot
Getting reliable pricing is important to any gamer, especially if you're on a budget. Look for pricing models that focus on tangible benefits, rather than arbitrary fees.
Nodecraft:
Just like when you build your own PC, we base our pricing on the hardware you get. This means some games might be able to run more players without costing you anything extra.
Other guys:
A large percentage of hosts price each game different and on a per slot basis. You'll pay for more players and sometimes mods.
Branding Fees
Some companies require their own branding on your server as a way to add fees to your monthly cost. This benefits the host, while removing what makes your server unique.
Nodecraft:
We don't enforce branding at all. You're welcome to set your server name, description, and image to whatever you'd like. Restriction & fee free.
Other guys:
Over 50% of hosts have branding options in their checkout process. Over 40% of them add a fee if you want the branding removed.
Hidden Fees
There's no kind way to describe this. Fees for extra features or disabled options are rampant in the game server hosting industry.
Nodecraft:
We refuse to split our customer's experience and features based on how much they pay. Our pricing model is simple; spend more and get more hardware resources.
Other guys:
Nearly 90% of all hosts offer an up-sell which in most cases doesn't improve the performance of your server or add any real features. These add-ons are designed to increase your monthly spend.
Automated Cancellation
How does a host handle when a customer wants to quit paying for the service?
Nodecraft:
Cancellation is automatic and can be issued anytime via our website. We even offer a 7 day money back guarantee.
Other guys:
Over 50% of hosts require you to contact support via ticket, chat, or phone to cancel your service. You might be better off getting a new debit card.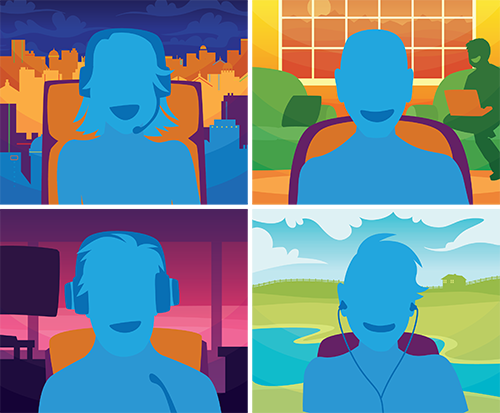 The Gaming Community
There's a lot of diversity in how we get our game on. From Discord channels, old-school forums, our favorite streamers or YouTubers, or just a local group of friends. We think it's all great.
Contracted Partnerships
It's not uncommon for a partnership with a larger organization to include a contract about what is being provided, or how the parties will operate with each other in the public eye.
Nodecraft:
We don't require contracts for content creators and partners. We believe that gaming communities should have free control over what they say and how they advertise for us. For creators who choose to join the Support-A-Creator Program, we require a simple contract for legally handling payouts, but opting in is never a requirement.
Other guys:
Many competing providers require a contract that essentially locks you into a gag order when it comes to support issues. Some have strict requirements for broadcasting sales or promotions by the host they partner with.
Start Free Trial!
Get started, host your first Save & Swap Game Server!
* Trials available only while supplies last. A valid cell/mobile phone number will be required to verify your eligibility for a trial. One trial per person.